Lifestyle
Trending
15 ideas to generate a passive income in 2021
Passive income is the one that generates constant cash flow and with minimal investment. When a source of income is passive, it requires little or no maintenance to keep the money flowing. It requires an initial investment of a significant amount of time, and we generally do not see short-term income.
Passive income is for a long time, the holy grail of entrepreneurs who seek to free themselves. Rid of the responsibilities and daily tasks, and potentially generate healthy monthly income. Although few people doubt the importance of passive income, the monumental challenge one must face to achieve a respectable amount of money generated from automatic and recurring income sources is often too heavy for most.
Obviously, generating passive income is difficult. It requires an initial investment of a significant amount of time, and we generally do not see short-term income. Months and years can even go by without us seeing a single peso of gain from these activities, making even the smartest of entrepreneurs despair.
The truth in this matter is that time is much more valuable than money because although money can be spent and then earned back, time is only wasted, and then it is gone forever. As we grow and age, we understand the importance of time and freely choose what we want to do with those precious moments that we have in life.
What is passive income?
Before moving on to some of the best passive income earning ideas for automatic earnings, we must understand what this concept is precisely about. You will likely find countless articles on the internet that speak of hundreds of passive income ideas, either digitally or in the real world.
When a source of income is passive, it requires little or no maintenance to keep the money flowing. Now, this does not mean that you can ignore it or that you can forget about it. Unlike. It is essential to track all your sources of passive income and that you monitor them like a hawk, regardless of how automated it is.
Start a blog
The most important way to generate passive income is to start a blog. Blogging can generate a great deal of income, but it won't be quick. If you plan to start a blog, you need to understand that it will take time and effort to make it successful.
Whatever your niche, as long as you understand search engine optimization, social media marketing, and the ability to write quality content, you'll be successful with your blog. Once it becomes famous, it gives you the platform and the audience to generate other income sources by promoting relevant products and/or services for your readers.
Write and publish an e-book.
Another great way to generate a respectable amount of passive income is to write and publish an e-book. Non-fiction books that help you educate your audience on digital marketing, business, or any other development area will sell much better than fiction books.
Sure, fiction can make you a lot of money, but it's also a more competitive field if you're not an established writer and don't have an armed fan base. Use the Amazon Kindle Direct Publishing platform and publish e-books that meet an existing need in popular niches where you have a certain level of expertise.
Create an online course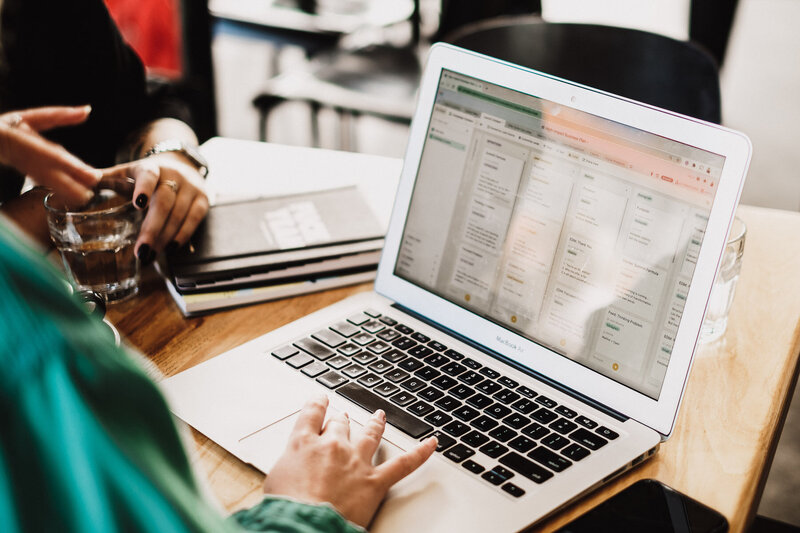 Do you have any technical skills? Do you want to share that skill or talent with others while generating a passive income source? Building an online course on Udemy is a great way to generate some cash. However, like other passive income sources, it will take a great deal of time and effort upfront.
Many things can be taught through an online course. I chose to teach technical stuff in my classes, like becoming a web developer or learning about Search Engine Optimization. Still, you can choose to teach other skills such as playing an instrument, learning a language, becoming a photographer, and much more.
Produce an audiobook
I've been in the audiobook business for quite a while now, and I can tell you it's an incredible source of passive income if you do it right. Take advantage of Audible's ACX platform to launch your audiobooks to the most robust platforms like Audible and iTunes.
If you have specialized knowledge in some areas or have advanced skills, you can teach it through audiobooks. However, you have to focus on delivering a great deal of value and ensuring you have high-quality production. Don't try to do things where you go and hope they make you money.
Become an affiliate marketer
Affiliate marketing is one of the most important ways to produce multiple passive incomes, yet it is by no means easy. To achieve this, you need to have a large fan base. That is, you need a large audience and a good platform.
When you don't have this audience or the platform, you need to run ads, which drive up your costs. If you are an excellent digital marketer, you will be successful. But learning from the business takes time. Still, it's a great way to sell products and services that aren't yours and to become something of an ambassador while making money.
Build a sales funnel
Anyone doing marketing understands the concept of the sales funnel. The funnels sales conceptualize, considering the consumers' point of view when searchers move from buyers. However, building the right sales funnel is not easy. It requires time and many searches to build the funnel.
To build your sales funnel, you will need to give users something to exchange for their information. Subscribe to a system like Aweber or Mail Chimp and work to build that sales funnel. Create an offer and make a series of automated emails that will increase your leads and their value.
Develop an app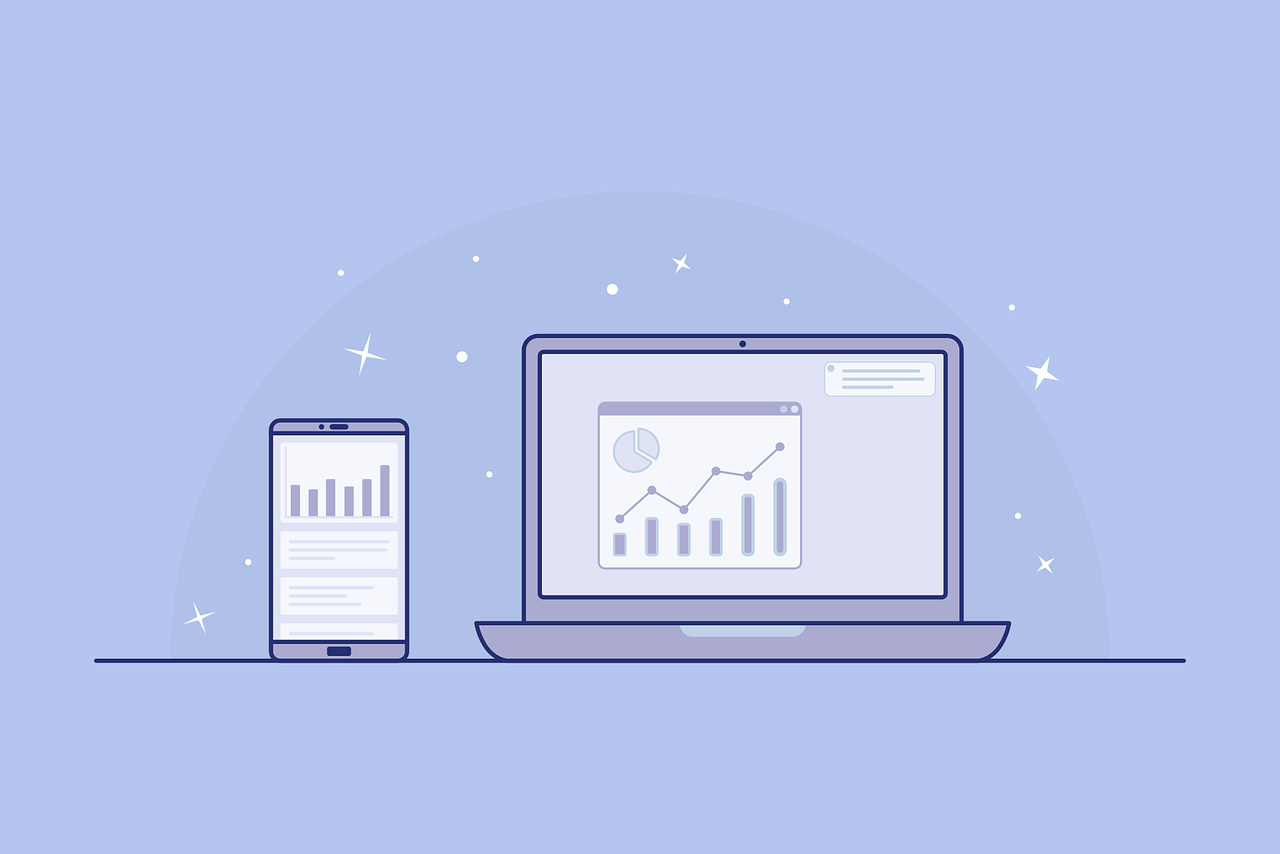 I know it is not easy to develop an application for smartphones because either you need to have a lot of talent or a little money for someone else to transform your idea into a reality, but of course, it is possible. The app gold mine may already be running low, but you can still earn a good income source if you develop the right app.
If you can create the next Uber, great! If not, opt for a niche app that helps solve a problem or satisfies a need that hasn't been solved correctly. Do you think you can improve something? Why not give it a try? If you like technology and understand the dynamics of business and mobile applications, this is definitely worth trying.
Earn Passive Income From Real Estate
Real estate has been a source of passive income for years. Investors and owners have chosen to rent houses, apartments, condominiums, and offices to generate monthly profits. Clearly, real estate is an excellent source of automatic income, but it requires a substantial initial investment.
If you have some money you are ready to invest it, you can definitely invest in real estate. You can buy a property for a long-term rental or turn it into an occasional rental on sites like Airbnb. Either way, you look at it, it's a great passive income earning idea if you have some money saved that you're not using.
Sell digital products on Etsy.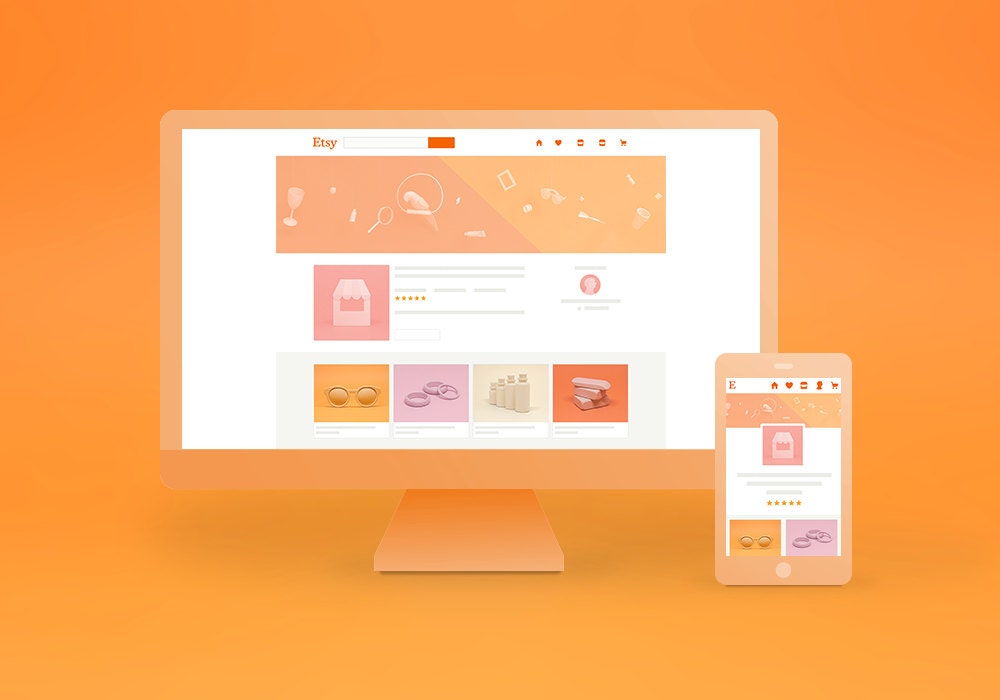 Etsy is a massive resource for people who want to sell any type of handmade item. But do you know that you also can sell digital products? These products require little or no maintenance when they are up. All you need is to spend time creating digital products and listing them for quality.
It will clearly require some maintenance on your part and make sure people are reaching your products. However, digital products do not require constant monitoring. They are sold automatically as long as they are of good quality and are attractive and relevant to the audience you want.
Generate royalties from audio tracks
If you have a musical inclination, an idea to generate passive income can be to create jingles or music tracks that you can sell on sites like Audio Socket, Sound Cloud, or Song Freedom, to name a few. Obviously, this is not easy, but it is worth investing your time to compose something incredible.
Do some research and create audio tracks that appeal to a large group of people. Look for other popular or widely downloaded tracks and see what they are doing that you could try to replicate somehow.
Make tutorials on YouTube
YouTube is an excellent resource for earning a fair amount of passive income. Although it is not easy and you need millions and millions of views to generate a good income stream, YouTube offers a marketing path with a good relation between efficiency and costs.
Research what kinds of videos the most famous YouTubers are making. For example, Blippi, a series for children created by Stevin John, a very creative entrepreneur, teaches them about many topics and has become one of the most popular channels on YouTube in this field, with more than 500 million views recent years. Find out who are the most successful and try to replicate their formulas while maintaining your originality.
Sell professional photos online
Another way to earn passive income is to take advantage of photo sales sites like iStock or Shutter Stock to earn money while you sleep. You clearly need to understand photography and know how to handle Photoshop if you want to succeed in this business.
This job has a huge competition. However, if you are passionate about photography, selling your photos online will come naturally to you. Get really good with photo editing software and find a niche for your photos. Whether it's portraits, landscapes, business, or whatever, find your niche and stick with it.
Buy shares of the stock market.
Dividend stocks are always a great way to generate passive income. And you won't have to sell them to generate revenue. However, you will need to buy a good amount of shares to see an attractive income stream.
Do your research well and get advice on what would be the best way to invest your money. You don't need to know everything from the beginning, but you need to be willing to learn and understand how things move.
Invest in crowdfunding platforms
Lending and crowdfunding platforms like Prestadero, Kubo Financiero, and Briq make it easy to invest, and businesses generate passive income through interest payments. Many of these sites have super-accurate algorithms that price risk, taking that factor out of the investment equation.
Of course, this requires an initial investment. If you have some money, this can be an excellent way to make money without going public. Do your research and decide if this idea works for you.
Program niche sites or guide sites to generate leads or referral income
If you understand SEO and digital marketing, you can build a guide or niche site to generate leads and referral income. The most popular industries in which you can participate are insurance companies, banks, or weight loss programs, among many others.
Choose a niche you know and make sure you connect with the right companies to sell your leads or make sure that the referrals reach the right products or services that will allow you to have a commission for each sale generated.